I love creating filing tasks, and what a great life skill to start incorporating into our students' days that will be a skill they will use for the rest of their life—even better, helping students learn executive functioning skills with these tasks.
Below, I have listed some of the filing tasks I have implemented in my classroom and the supplies needed to create these tasks. 
Supplies Needed for Filing Utility Bills and Paper:
Hanging file folders or manila folders

File cabinet or hanging wall file

Paper with utility bill logos or similar

Colored paper or white paper with color names

Lamination

Laminator

Labels /tabs for each folder
Filing Utility Bills
Use a drawer from an extra filing cabinet or save space using a hanging file on the wall.  Label manila folders with the utility company's name, create documents with the company's image and have students file.  You can even level this task by using a template online to make it look like an actual bill. 
Filing Paper (by color)
Similar to filing utility bills, make a task with different colored papers for students to file.  Again, level this task using colored paper for an easier version, print the color word in color or make it more difficult by printing the color work in black ink.
Supplies Needed for Filing Dates and Names:
The Autism Helper's Advanced Work Task Mega Pack (purchase here) 

Notecard holder

Lamination

Laminator
Filing Dates and Names
This is a cheap and easy task to create, and The Autism Helper has already done the work for you.  Grab the Advanced Work Task Mega Pack here to access the filing cards.  You only need to purchase a note card holder at your local Dollar Store. 
Supplies Needed for Filing Letters and Word Cards:
Cards with Letters and Words
Notecard holder
Lamination
Laminator
Filing Letters and Word Cards
Students can file letters or words, similar to the filing task above.  Think about using this for sight words they are learning or themed around a unit.  Have fun with it!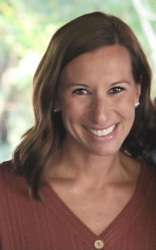 Latest posts by Ashley Linz, M. Ed
(see all)