Anytime you organize materials, classroom supplies, resources, etc., it can be daunting.  It can feel overwhelming, and it usually takes time and patience to get it right.  Just remember, it gets worse before it gets better, and as you are in the process, realize that there will be tweaks along the way to make it easier for you.
Several months ago, I purchased the VB-MAPP Assessment Kit and aligned Task Cards from The Autism Helper (buy the kit here).  Over time, my assistant and I have printed and assembled the materials to help make the assessment process more manageable.  Below are some tips for organizing the kit for assessment purposes. 
CONTAIN
Ensuring each item has a "home" and is contained helps keep the materials organized and easy to grab.
Contain your materials with these:
Photo storage boxes

Scrapbook boxes

Shoe box containers

Ziploc bags

Binders
LABEL
The Autism Helper has made it simple and easy for you with the VB-MAPP Assessment Kit and aligned Task cards by creating labels for the skills.  Having your materials labeled and ready to go removes the stress of finding what you need when assessing.
SKILL TRACKING SHEETS
Knowing what a student has mastered is helpful in programming after giving the assessment.  Creating skill tracking sheets makes it easier to know what skills the student knows and what skills to focus on for instruction.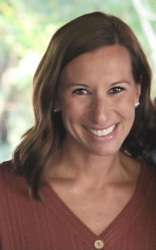 Latest posts by Ashley Linz, M. Ed
(see all)