Welcome to Jaguar Gardens!  Watching this enterprise develop and take off has been unbelievable.  And the best part about this enterprise is seeing genuine smiles on the faces of students, staff, and customers.  
Last spring, one of the special education classrooms in our high school began a greenhouse in their classroom.  What started as a small enterprise has turned into a flourishing classroom business, nearly selling out at their first pop-up event at one of the elementary schools.
Starting Out:
When the idea came about, the special education teacher began by buying supplies out of her pocket.  Once word got out, administrators began advocating for the enterprise, and donations started to pour in once it became publicized.  The classroom was able to get plants, pots, and paint donated by staff, parents, and community members.
None of this could happen without the help and support of the amazing paraprofessionals.  They have been a key part of the creation and keeping things progressing.
Business Hours:
Every Friday, the classroom sets up its storefront in a hallway during the school's lunch periods.  Students work alongside their peer mentors to sell the items.  In addition to their weekly hallway storefront, they take special requests and online orders and have begun doing pop-up events.  The class is looking to expand by providing herbs to the culinary arts program at the district's Center for Advanced Professional Studies building.
Variety of Skills Embedded within Enterprise:
Motor Skills:
Digging

Filling pots with soil

Poking holes for seeds, cuttings 

Pouring paint

Handling fragile plants
Art:
Playing with colors

Creating

Experimenting

Appreciation of their work and others
Hobbies/Caring for Something:
Watering or putting ice in the soil

Positioning for proper sunlight

Transplanting as plants get bigger
Sales:
Adding purchases 

Making change

Counting money

Communicating with customers

Manners

Answering questions

Learning about cost vs. profit

Determining what materials to reorder

Deciding what to do with profits

Going to the bank and making deposits

Dumping change into a change machine and exchanging a receipt for cash

Making deliveries

Picking up donations

Shopping for needed materials
Science:
Watching things grow

Learning about plant life cycles

Plant needs

Plant parts

Different ways to grow plants (seed, transplanting seedlings, taking cuttings from indoor/outdoor plants)

Propagating (cutting pieces of plants, putting them in water, and watching them root)

Learning common and scientific names of plants

Observing plant varieties and their characteristics
Other: 
Fun interactions with peers 

Meaningful purpose every day

Increased interaction and embedded into the fabric of the school and community

Recognition from the student body and beyond
This classroom business has opened its door to endless opportunities for students, community involvement, and creating an inclusive culture within the school environment!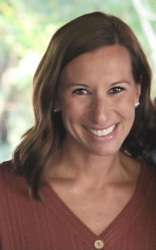 Latest posts by Ashley Linz, M. Ed
(see all)