Did you know that by incorporating cooking into your lesson plans, your students will continue to work on several skills?  Cooking is an excellent opportunity to work on academic and functional skills by creating hands-on learning experiences for your students and generalization.  Cooking will help motivate your students and keep them engaged in a fun way — one of the many benefits of cooking in the classroom.
Fine Motor
I love all the opportunities students have with fine motor skills when cooking in the classroom.  They can work on opening packages/containers, closing containers, pincer grasp, cutting with a knife, measuring, and pouring.  
Social Skills 
What a fun way to work on many different social skills through cooking.  Students have to learn to communicate with one another, wait, take turns, and use their manners when participating in cooking activities.
Independence
One of my number one goals for every student who walks into my classroom is to teach them to be as independent as possible by the time they transition to the next level.  Students are learning to be independent by learning simple recipes they can cook at home.
Academic Skills
Not only does cooking involve various skills, like the ones listed above, but we can also add academic skills into our cooking lessons.
Doubling a recipe or cutting a recipe in half

Measuring 

Counting

Reading a recipe 

Sequencing

Comprehension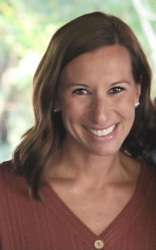 Latest posts by Ashley Linz, M. Ed
(see all)