It's no doubt that our paraprofessionals are an essential part of our classrooms.  Be proactive by setting time aside for training before students start the school year, which will make your team more successful when they know what to expect.
The BASICS
Start by reviewing district and school policies with your paraprofessionals.  Provide staff with specifics about what you expect in your classroom and when they are in the general education classrooms.  Discussing staff expectations can prevent any future hard feelings and eliminate some trickier situations down the road.
Items to review:
Absences

Dress code
Phone policy
Reporting issues that occur during the school day
Communication
Confidentiality
When the WHY is clear, the HOW is easy.
Direction and purpose are POWERFUL!  Provide your paraprofessionals with IEP snapshots.  These include student information such as student motivation, support/accommodations/modifications, strengths, family background, likes/dislikes, etc., which will help set up your paraprofessionals to build positive relationships with your students successfully.  
Take the time for staff to understand the IEPs for each student.  This time should also include what you want staff engagement to look like when working with students (think prompting and fading prompts), data collection, and what materials to use for goal-specific instruction.  Use a lesson plan guide as guidance, laying out their day-to-day expectations.
First Weeks of School
What better time than the first week or two of school to provide your staff with on-the-job training?  I know it can sound a bit stressful, but this is the most crucial time to show what your expectations are during that small group station they are running.  You don't want to get a few weeks in and realize the student isn't receiving the correct instruction.  Working backwards will be ten times harder than taking the time at the start of the year. 
Establish Ongoing Training
MAKE THIS A PRIORITY!  Set up regular team meetings and get input from your staff about what they want to learn.
Remember to be the LEADER!  
Set the tone for your classroom. 

Be organized!
Create clear expectations.
Make training a PRIORITY!
Provide regular feedback and PRAISE!
"Those who feel appreciated and effective will always do more than expected, especially when THEY KNOW THEY ARE MAKING A DIFFERENCE!" 
-Amy Rees Anderson.
Don't forget to praise your staff and make them feel appreciated!  Just like we reward our students for great work, reward the adults!  When you do your initial training, give your staff a form to fill out all their favorites (drink, snack, restaurant, color, etc.) so that you can surprise them throughout the school year.  Check out my post on Paraprofessional Appreciation for some ideas to spoil your staff!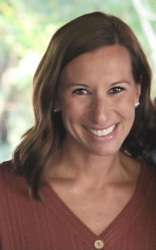 Latest posts by Ashley Linz, M. Ed
(see all)