With Thanksgiving just around the corner, my planning has revolved around scarecrows, comfort foods and turkey cookies!  I love lessons that target multiple skills, and the following are just some of my top favorites! Check them out!
There are so many good themed adapted books for this season! My favorites are, Scarecrow, Scarecrow, Turkey, Turkey What do You Smell? and What is the Turkey Wearing? These adapted books all have different levels, perfect for differentiating instruction within your group and independent work.  For example, the "What is the Turkey Wearing Book" has two descriptors to look for in each of the pictures.  The turkeys are also a bit more difficult to discriminate based on detail.  The same goes for the Scarecrow adapted book as there are both numbers and nouns to identify for each page.  You can easily scaffold these books though by providing one of the two answers or even both depending on what you're trying to target. 
There are tons of great fall visual treats out there and one of my favorites is Turkey Cookies. I always make sure to use a visual recipe to support my learners during food activities.  This one by Live Love Speech is my favorite!  This hands-on lesson can help students improve their communication, following directions, and sequencing skills. Cooking tip: give a few pieces of the material to nibble on while making their own Turkey Cookie.  I usually keep the bulk of the materials near me and hand them out one at a time as we need them.  Too many ingredients out at one time can create an overwhelming lesson!  Check out Live Love Speech's FREE Turkey Cookie visual recipe here.  If you're looking for other yummy fall treats, check out these from The Autism Helper here!
For more ideas, check out Sarah's Thanksgiving Round Up post!  She features a few more turkey activities along with THREE FREE book and activity companions! Happy Thanksgiving!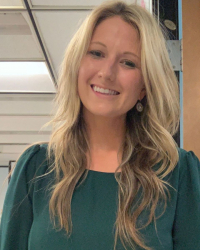 Latest posts by Gina Russell, B.S , M.Ed
(see all)