The hustle and bustle of preparing for the end of the school year can be overwhelming.  Now, add in planning and prepping for the extended school year, and you just added another item to your to-do list.  Preparing for the extended school year can be simple and easy when you have a system.  Use this guide to help you gather the necessary materials for your students.
Start Here
I love a good list!  Crossing off items makes me feel so accomplished too!  Start by making a list of each student attending extended school year and the goals they will be working on.  Include what materials, visual supports, assistive technology, etc., each student will need, as this will be helpful when it comes time to gather and pack up each student's items.  Another hint, create goal and material lists for each of your students once you have their IEP.  This can be used year-round and makes prepping for ESY a breeze!
Communicating with the ESY Teacher
If you are teaching extended school year, you don't have to worry about this step.  Communicate with the teacher working with your students and provide them with as much information as possible.  It is helpful to communicate the following information with the teacher of ESY:
Computer login information

Parent contact information
Skill level for visual supports
Reading level
Math level
Any other information that would be helpful for the teacher to know about your students
Communicate with Parents
Our district provides an ESY letter template for the case manager to send out to parents with important ESY information, such as:
Location
ESY Dates
Time frame
Transportation information for students utilizing district busing
Phone number for the ESY building
What to Send?
Along with the information from above, consider these items for each of your students attending ESY:
Visual Supports (visual schedules, mini schedules, task lists, materials lists, etc.)

Data Sheets
IEP Goal Work (materials, supports, etc.)
Reinforcement System
Student Devices
Sensory Items
Other (items that help the student be successful during their school day)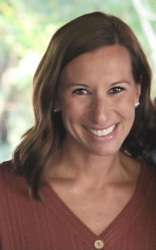 Latest posts by Ashley Linz, M. Ed
(see all)