One of my absolute favorite things about the beginning of the school year is setting up the physical structure of the classroom.  I started thinking about it early to prepare for the upcoming school year.  
When we create physical structure in the classroom, we support our students by improving their learning environment to ensure maximum learning, increasing communication skills, ensuring academic progress, and promoting student independence.  We can add cues (such as clear visual and physical boundaries) in each area to provide classroom expectations, reduce stimulation, and minimize visual and auditory distractions.  By adding structure to our classrooms, we are helping students make sense of their environment and allowing them to focus on its important details.
Physical Structure 
Start by sketching your classroom and add the different areas you will be incorporating (i.e., large group area, small group area, independent work area, leisure area, organizational area, etc.).

Use furniture to create boundaries within the classroom

Provide students with visual instructions, visual clarity, and visual organization within the environment and work or tasks
Sometimes, it takes moving furniture around multiple times to make the environment make the most sense.  Get creative and have fun with it!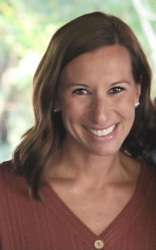 Latest posts by Ashley Linz, M. Ed
(see all)