It's that time of year. Ady's letter was sent out this week to her classmates. We have a tradition to send out "Ady's Letter"  at the beginning of each school year. This marks a fresh start for the new school year and hopefully a year of making new friends.  The letter introduces her to classmates that have never met her before and for peers that already know her, it tells then about things she did over the summer, how she is learning and growing, and her special interests.
This all developed after a rough start with her first grade teacher at open house telling us that, "We didn't really need to stop in her room at open house with the other parents" because "Ady wouldn't really be in her room that much anyway" to being welcomed with open arms every year since. I'll never forget that night. Standing in the doorway and looking in and seeing all the parents sitting at their child's desks and feeling my heart sink. It was something you don't really forget.

We're at a place now where I feel that people realize her worth and accept her and take the time to build relationships with her. I'm glad we didn't dwell on one bad experience and live in fear of her leaving our side to be at school.
Her time at school should be a place where she's treated like everyone else. It should be a place where she's given space to build friendships and grow and be her best self.

We're forever grateful for her team that works with her at our home and for everyone that works with her at school. They have all played a huge part in helping her to become the strong, adventurous -sweetheart that she is today.
My biggest fear for her from when she started school was that it would be difficult to make friends. What  would happen when she didn't answer their questions? What if she didn't see her typical peers enough for them to get to know what was underneath the autism label?  Autism is her diagnosis from age two, but there are so many things that she enjoys that are similar to her peers.
It's difficult to convince parents who are at the earliest stages of just trusting their child in a new environment-especially after a diagnosis, but there truly are people who will realize their worth and accept kids like Ady and take the time to build strong bonds.
If I could talk to that parent who is just sending their newly diagnosed child to school for the first time-I would tell them that certain challenges can seem monumental, but focus on the tasks and the challenges that will help them to be their best self in the present time. Don't fixate on what the future might look like or what typical peers can do that your child isn't able to do yet.
I would also tell them to celebrate all the little things, because little achievements really are huge in our world! They recognize joy and they hear our words. They deserve to feel good about themselves. 
Every child works at their own speed whether they're autistic or regular education students. They will find their people-their crew. In the meantime, reach out to other parents and caregivers. Feel free to use our letter to introduce your child.
From The beginning we wanted everyone to know that she wasn't just that kid that went to the autism support classroom every day, but that she was part of their class too and she is someone worth getting to know.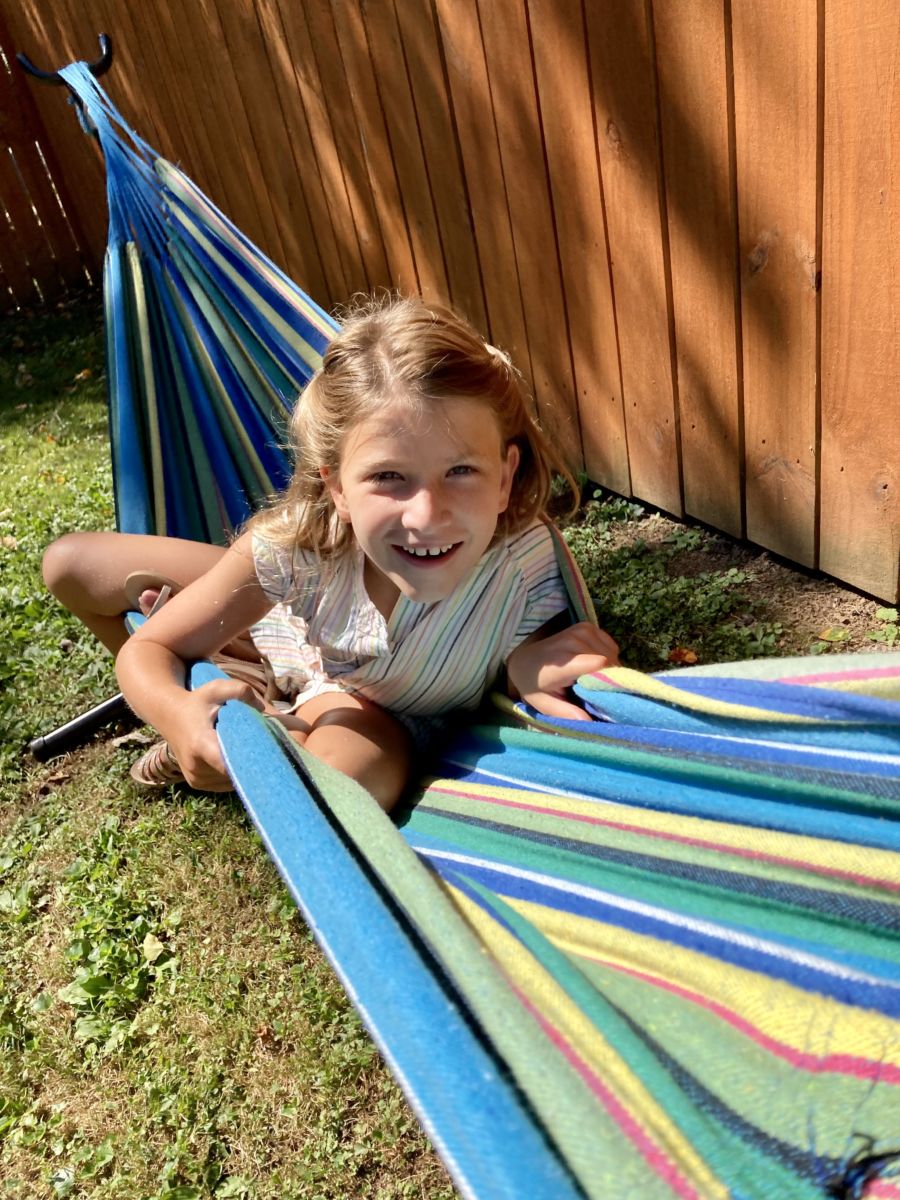 Nowadays, I refer to her as "the mayor". Everywhere we go someone knows Ady and says hi to her. From teachers, to classmates, to therapists to crossing guards, librarians and  bus drivers. She surely is loved!
We are grateful for her teachers that have fostered her letter and that continue to follow her progress. We know the future is bright for our Ady Girl 🌟
https://docs.google.com/file/d/1dOzFT2uL0LLuf6pXrAyvwsS77b_iskRJ/edit?usp=docslist_api&filetype=msword
 Ady's Letter:

.Meet Ady.
Hi!
I'm Adalyn, but you can call me Ady. I wanted to introduce myself to you because I am not in your class all of the time.  We mostly see each other during morning time, lunch, and recess.  The reason for this is because I have Autism and spend the other parts of my day in a different classroom to learn.  Autism is a word that means I learn differently and communicate differently than other kids.  It also means that I need some extra time and help doing things that might come really easy to you.  Like having a conversation with another kid, speaking clearly, writing, coloring in the lines, or counting.
 I wanted you to know some things about me since we don't get to spend a lot of time together during the day.  I'm working really hard with my other teacher——-.  She helps me so I can eventually be in the classroom with you more.  
I'd really like to know a little about you too.  It would make me so happy if we could be friends who have fun and learn together.  We probably have more in common than you think.  For example-my favorite colors are blue and pink.  I love pizza, French fries, Kit Kat bars and cookies.  I enjoy playing in my back yard, swimming, going to the beach, riding my horse Curly, and going to Happy Hollow Park to ride my scooter.  I also love going hiking.  I'd love to learn your name so we can say hi when we see each other at school.  If you see me carrying a tablet around school- that is my "talker". I use it to help me communicate.
If you have any questions for me, you can ask your parents to help you write them down and send them into class. If we're already friends, I'd love to here about your Summer!  My mom and dad (Susan and Marc) will help me at home to read your letters and answer your questions.  
Parents: We greatly appreciate you taking the time to share this little note with your child.  ☺  Feel free to send back a little note sharing things your child loves to do so that we can learn about things we may have in common. If you or your child have any questions for me, I'd be more than happy to answer them!  We'd love for Ady to connect with her classmates as that is not always easy for her to do on her own. Thank you in advance!
Sincerely,
 Ady
Susan (Mom)
Marc (Dad)
Latest posts by Susan Bitler
(see all)