Bagging Groceries
Check with your local grocery store about donating a bagging stand, or purchase one on Amazon for students to practice bagging grocery items.  If you aren't successful with either of those options, collect some plastic grocery bags or reusable bags.
Folding Towels/Washcloths
Throw some towels or washcloths into a basket and have students fold them.
Product Matching
Go to your local dollar store and gather some school supplies or nuts/bolts for students to match the product to the visual.  Make this task more challenging by making the visual words only.
Sorting Laundry
Gather old rags, t-shirts, shorts, etc., and some laundry baskets to implement this task in your classroom.  Create different levels by having a variety of colors for students to sort, or make it easier by getting specific colors and having students sort.
Sorting Mail
This job can be implemented in many different ways and span several levels.  Use a paper organizer and put labels with the last names of staff members on each shelf.  Grab some recycled magazines and envelopes with the last names of the staff members and have students sort the mail.  Generalize the skill by having your students sort the school mail in the staff lounge.  Need to make the task easier?  Start with letters or numbers on envelopes and have the student sort into different containers with matching visuals.    
Sorting Silverware
Do you have a kitchen in your classroom? No kitchen? No problem! What an excellent task to put into place for your students to put away silverware. Create a workbox task for sorting silverware and creating different levels. For level 1, place visuals in the tray or baskets for each utensil placement for students to match or make it more challenging by not providing visuals.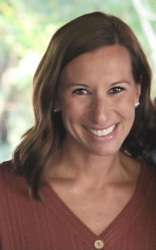 Latest posts by Ashley Linz, M. Ed
(see all)