Teaching a life skills class was my favorite class to prepare and plan for.  This class was critical in helping our students become independent in the real world and a class from which all students could benefit.  I created the following lesson plan outline to make planning easy and keep a routine each week.
Monday – Survey Day
Students would be given a survey question and go around the school building asking students and staff.  After collecting the data, students would graph and answer questions based on the data collected.  
Tuesday – Recipe Review and Grocery List
Recipe review day was always so fun to see the kids' reactions to what we were making that week.  We would introduce the recipe by watching a short video of a step-by-step demonstration of the recipe.  After the video, we would take turns reading through the recipe, identifying the ingredients, tools/supplies needed, and the steps involved.  Once we reviewed the recipe, we would create a grocery list of the ingredients required.
Wednesday – Grocery Store
We had the opportunity to be able to go grocery shopping once a week.  Our school had a district van that we would take once a week.  Students were able to learn a variety of skills during this community-based outing.
Thursday – Cooking
Cooking day was always a student favorite.  The students would work on various skills when they had the opportunity to cook.  
Friday – Life Skill/Vocational Jobs/Scrapbook Activity
I loved keeping Friday a fun and relaxing day for the students. We used The Autism Helper's scrapbook activity (linked here) for a weekly activity.  The students would also rotate through various vocational jobs in the classroom each week. This was another opportunity for students to generalize a variety of skills.
Stay tuned for more on vocational jobs in my next blog post!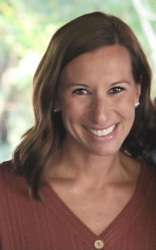 Latest posts by Ashley Linz, M. Ed
(see all)