With the end of the school year approaching, it may not be on your to-do list, but preparing for the fall now will help you start the school year off stress-free.  Below is a list of items to check off your to-do list to lighten the load when it's time to return to school in August. 
Designing Your Classroom Layout
Listing out all the furniture you have in your classroom and drafting out the ideal room setup will help you know what areas you need for your classroom.  This will help make things a breeze when it comes to getting spaces set up.
Areas to consider when planning your classroom layout:
1:1 instruction 

Small-group instruction 

Independent work 

Large-group

Transition area

Sensory area

Technology 

Teacher Space
Draft Schedule
Start drafting up a schedule for the new school year.  The best way to do this is by putting in times of the day set by your building administration (i.e., specials, recess, lunch, etc.).  From there, you can fill in the other areas of the day.
Lesson Planning
Create a template with the rotations you will be running and the classes you will teach.  This will help you get organized and help guide you with the materials you need to set up these spaces.  
Organizing Materials/Supply List
Sometimes by the end of the year, we want to shove things in cabinets and start our summers right away.  Don't shove things in random cabinets!  Create an organized system if you don't already have one,nd save yourself some time at the beginning of the year by having this done. 
Determine what materials you will need for:
Student IEP goals

Direct instruction

Small group instruction

Large group instruction
Make a list of supplies you will need for:
Student school supplies

Cooking groups

Office Supplies

Workboxes
Other things to start prepping:
Data Binder with Data Sheets

Home Communication Folders

Visuals

The Autism Helper Curriculum 
Check these items off your list!  Enjoy your summer and relax!  You deserve it!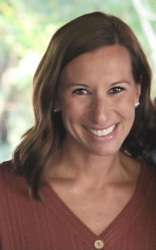 Latest posts by Ashley Linz, M. Ed
(see all)