Happy Friday all! Today's freebie is one of those ones that's available today only! So don't miss out! I just uploaded this book to my TpT store – it is one of my favorite adapted books and I'm excited to share it with you all – for free today only- do you get it? it's free? so you should download it :).
My first few years of teaching I struggled to create literacy activities that could engage all of my students. I think literacy is so important but I struggled to think of ways for my students who are nonverbal and nonreaders to participate. Adapted books to the rescue! Now when I say I have tons of adapted books, that may even be an under statement. I think I still have blisters on my hands from cutting out all the laminated pictures years ago.
Basically an adapted book has small velcro pictures to match within the story. You can make any book an adapted book or make your own! This has worked great with my kids because they have something to do (match the picture) while listening to a story. It's more hands on and the expectations are clear. Sometimes I think our kids don't know what to do while listening to a story – do I look, do I sit, do I move my hands? Having the match-the-picture option gives a concrete task to be done.
To start on this adapted book quest – I downloaded as many free adapted books as I can online. Boardmaker share and News-2-you are great resources.
I then adapted some books we already loved. You can scan the book pages and create small images. Print, laminate, velcro, and you're ready to go! Here is my Very Busy Spider adapted book:
I then got a little crazy making my own books. I love being able to make books about topics my kids are interested in! Talk about motivating! We have books about dinosaurs, race cars, princesses, and (hate to admit it) a lot of books about food. Pizza Hut, Taco, McDonalds – you name it – we probably have a book for it. I know, I know, I know – I hate to encourage all this unhealthy eating … but if it's going to motivate reading….
We've done kid-made books, where they color in the pages or draw their own – which always turn out super cute:
And seasonal books…
Pretty much you can take any book and add some clip art pictures…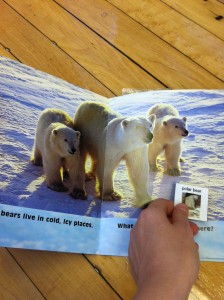 Okay, you're probably wondering where the freebie is? So this book is called What? How Many? What Color? and is used to work on identifying objects, building vocabulary, counting, and color identification. You match the correct answer to each of those questions for 10 different groups of items.
Here is video tutorial of how to use and set up the book:

Click on the pic below to get the freebie! Today only! Enjoy 🙂
Almost forgot! I made a choice board for my books! I made a PECS picture for each book, put strips of hard velcro on cardboard, and laminated a sentence strip. Then students can request what book they want!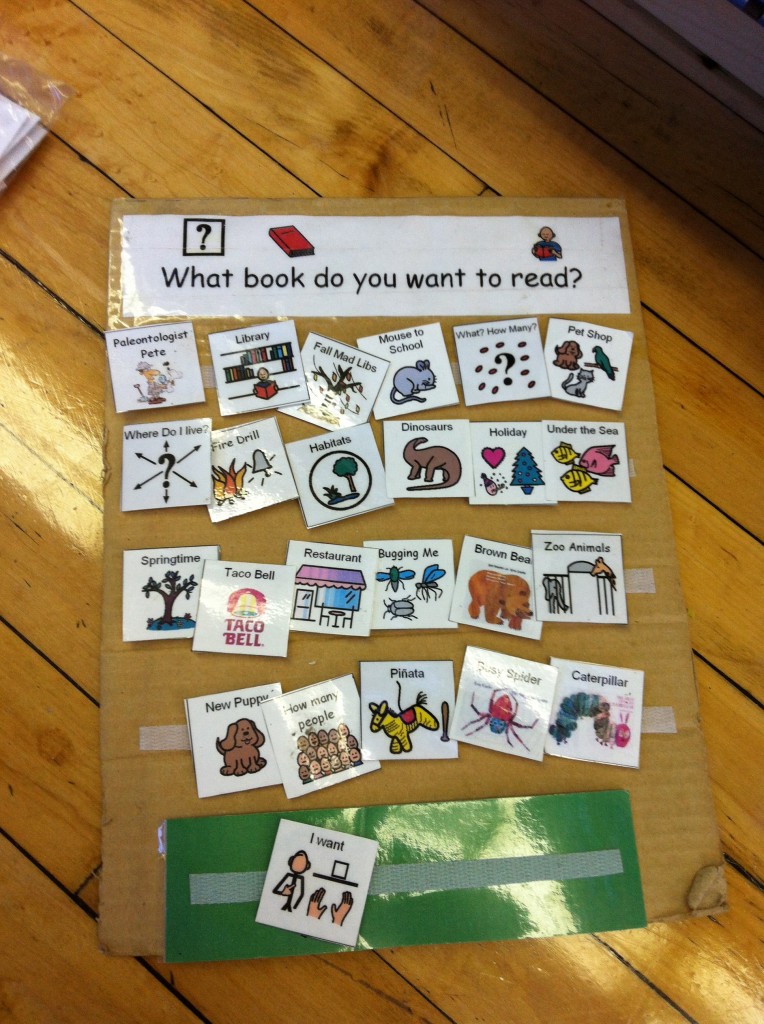 Latest posts by Sasha Long, M.A., BCBA
(see all)