It isn't always easy when a sub or even new staff comes into the classroom after the start of the school year.  As teachers, the time we have to train subs and new team members is minimal, yet essential.  One way around this is to create binders for your subs packed with information about your students.
What to Include in your Sub Binder:
Staff Pictures:
Our classrooms can be revolving doors, and it is hard to keep track of who is who.  Including pictures of your staff and their name will make it easier for new people to put a name with a face.  It is also helpful to include the special education teacher's cell phone number in case the sub needs to get ahold of them throughout the day.
Training Videos:
Many trainings happen at the beginning of the school year and throughout the year.  These trainings are quick and straightforward to get the information directly to staff.  Record your training and upload it with a QR code for the team to watch throughout the year.
How to Read your Staff Schedule:
Visual picture and explanation of how to navigate the schedule.
Student Information Sheets:
These sheets can include the following:
Student name

Picture of the student

Grade

General education teacher's name

Type of visual schedule student uses 

Bathroom (independent, prompts, etc.)

Goal for the student in the general education classroom

Recess (what does the student enjoy doing or any helpful tips during this time?)

Reinforcers 

Phrases (what phrases are helpful for the student)

Lunch/Snack (home lunch/snack or buy lunch, food allergies)

Important tips (any other information that would be helpful to know about the student)

Arrival/Dismissal (list how the student comes to school and leaves school)

Behavior Plans
Maps:
Include a school map highlighting specific areas where the student goes.  
Specials Calendar:
List the specials (PE, art, music, etc.) the student attends daily.
Classroom Tips:
Keep these sub binders and anything else they may need for the day in a designated spot in your classroom.

Either on a wall or whiteboard, list any student absences, staff absences, and names of subs.  If you have consistent subs, putting a picture of them with their cell phone number in this area is helpful to help others know who is helping out for the day.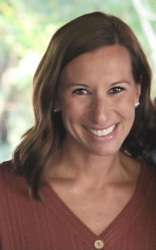 Latest posts by Ashley Linz, M. Ed
(see all)