Just because it is the middle of the school year doesn't mean you can't do a mid-year reset. An organized and clutter-free classroom naturally creates a calm, welcoming environment for everyone, including staff and students. With just coming off of an extended break, it makes for the perfect opportunity to have a fresh start to the semester.
1. Reset Each Space
All areas in the classroom can get messy by this time of the year and might require decluttering. Think of this as a thorough spring cleaning.
Here are some ways to clean up each area of your classroom:
Take everything out of each space
Put things back where they belong if you are no longer using them
Wipe down all surfaces in each space
Place papers in the appropriate place (student files, home folders, throw away if no longer needed, etc.)
Refresh supplies if needed
Put needed items back into each space
2. Prepare new work
Make sure students are being challenged and have new work for direct instruction and group instruction. If a student has a recent IEP, ensure you have materials and data sheets for each goal.
3. Plan ahead
Think front load. It is not too late if you didn't get the chance to front-load at the beginning of the school year. Use this time to get ahead by making monthly lesson plans for small and large group lessons. I also find that making copies of the leveled curriculum for each student ahead of time makes it easier to grab and go each day.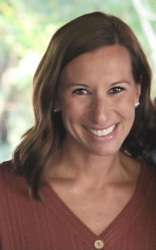 Latest posts by Ashley Linz, M. Ed
(see all)